Now that the Pokkén Tournament DX E3 Invitational has finished, @Blue Link and I decided to throw together a list of all known changes between the Switch version and the Wii U version of Pokkén.
Whether you're new to Pokkén, lost interest in the Wii U version, or are a hardcore fan, hopefully this post will give you a good idea of the changes we'll be seeing in September.
Release Date
Pokkén Tournament DX will be releasing worldwide exclusively for the Nintendo Switch on September 22, 2017.
New Features & Modes
Play anytime, anywhere

TV mode
Handheld mode
Tabletop mode

Team Battle Mode

Pick three Pokémon and try to defeat all three of your opponent's Pokémon

Group Match Mode

Form groups of up to 100 players to play with your own custom settings
Spectate matches between other players in the group

Replay Mode

Watch and share your replays with other players

All Fighters and Support Pokémon will be available as soon as you start Pokkén Tournament DX
More controller options, such as the Switch Pro Controller and the Joy-Cons, as well as returning options like the HORI Pokkén Pad
Select your Fighter and Support Pokémon using specific buttons, meaning your opponent will be unable to see what you selected until the match starts
Play Pokkén at 60 FPS in all modes!
New split-screen and single-screen modes allow for easier 2-player setup!
New Fighters
Darkrai
Click here for more information regarding Darkrai's moveset.
Scizor
Click here for more information regarding Scizor's moveset.
Croagunk
Click here for more information regarding Croagunk's moveset.
Empoleon
Click here for more information regarding Empoleon's moveset.
Decidueye
New Support Pokémon
Litten & Popplio
Litten
Attack: Fire Fang
Charge Time: Average
"Charging attack. Becomes more powerful the lower your HP is."
Popplio
Attack: Bubble Beam
Charge Time: Average
"Double jump + attack increased."
New Stages
Snow Gift
Thalia Beach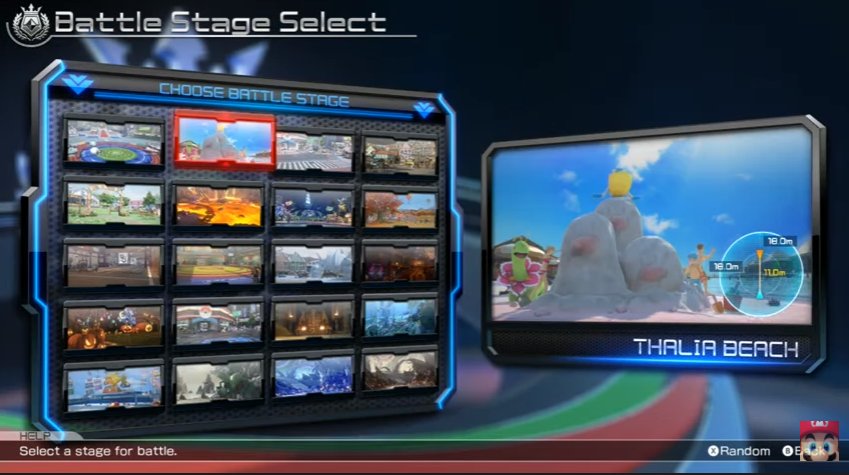 Balance Changes
It also seems like the Switch version of Pokkén will have the same balance patches as the most recent arcade version of Pokkén. At this time, it's unknown whether or not further balance patches were made specifically for Pokkén DX. The most recent balance patches for the arcade version of Pokkén can be found here.
Make sure to keep checking Pokkén Arena for all of the newest announcements regarding Pokkén Tournament DX, and make sure to follow Blue Link for his help on this article!