Next weekend's FSBC Cup will be a rerun of the official Group Match featuring Gardevoir!
The rerun of the FSBC Fairy Tempest Cup will give players a second chance at the Fairy Tempest title. Like with all of the official FSBC Cups, there will be a special title given to all participants. Remember that to receive your special title, you must play at least one match to completion. The "League Master" titles will once again be awarded to the top 100 competitors. Also, if you already participated in the first FSBC Fairy Tempest Cup, you will receive PokéGold for participating in this official Group Match.
You can find the full details for the second FSBC Fairy Tempest Cup below.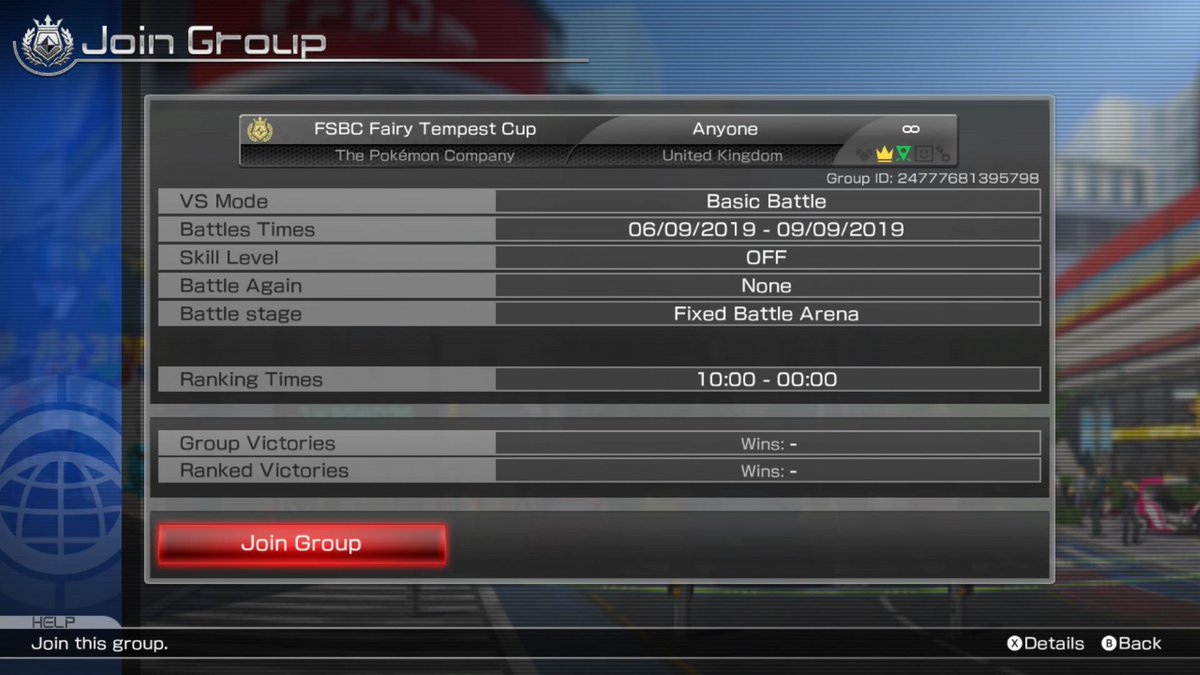 Ranking Times
NA:

Start: 9/6/19 8:00 a.m. PDT
End: 9/8/19 10:00 p.m. PDT

EU:

Start: 9/6/19 10:00 a.m. BST
End: 9/9/19 12:00 a.m. BST

JP:

Start: 9/6/19 10:00 a.m. JST
End: 9/9/2019 12:00 a.m. JST
Note: Battles will only be ranked during the Ranking Times each day.
Format
VS Mode: Basic Battle
Skill Level: Off
Rematch: No
Battle Stage: Fixed Battle Arena
Participation Prize
Participants will receive the special "Fairy Tempest" title.

Note: To earn the Participation Prize, players must play one match to completion during the ranking times listed above.
 
Ranking Prizes
Places 1 - 10: 

Places 11 - 30: 

Places 31 - 60: 

Places 61 - 100: