The next FSBC Cup for 2018 is this weekend! The Charizard themed FSBC Searing Blaze Cup will begin tomorrow (April 6) and conclude on Sunday (April 8). The event will use the Basic Battle format.
Like with all of the official FSBC Cups, there will be a special title given to all participants. Remember that to receive your special title, you must play at least one match to completion. The "League Master" titles will once again be awarded to the top 100 competitors. We're looking forward to seeing who will "make waves" with the new fighter!
You can find the full details for the FSBC Searing Blaze Cup below.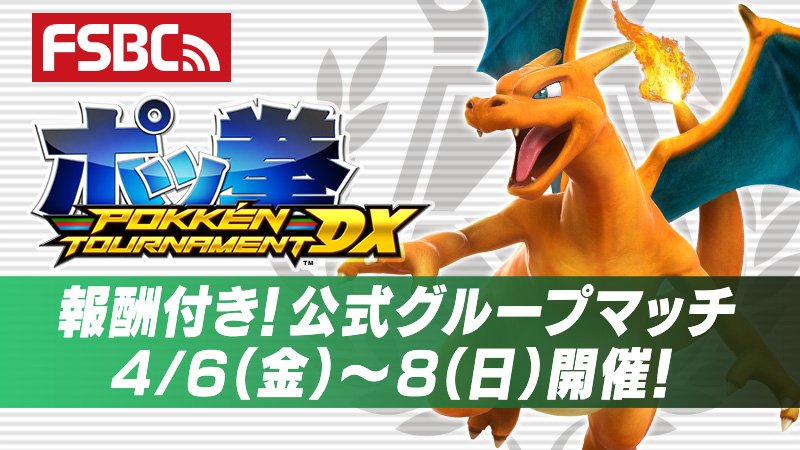 Dates
Start: 4/6/18 8AM PT
End: 4/8/18 10PM PT
Note: Battles will only be ranked between 8AM and 10PM PT each day.
Format
VS Mode: Basic Battle
Skill Level: Off
Rematch: No
Battle Stage: Fixed Battle Arena
Participation Prize
Participants will receive a special "Searing Blaze" title based on Charizard.
 
Note: To earn the Participation Prize, players must play one match to completion during the ranking times listed above.
 
Ranking Prizes
Places 1 - 10: 

Places 11 - 30: 

Places 31 - 60: 

Places 61 - 100: 
You can read the official announcement in the News app on your Nintendo Switch.